Providence College: From the Beginning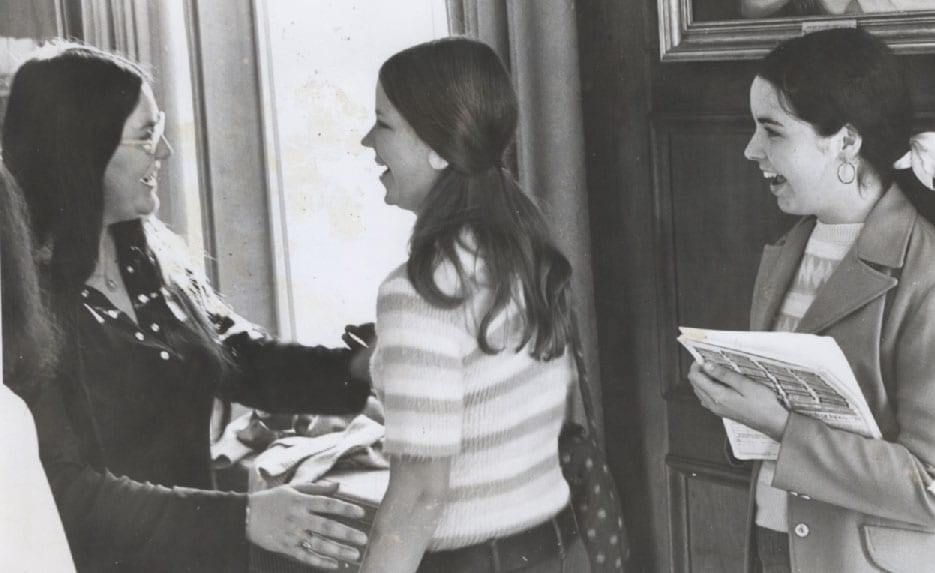 Editor's note: A New York City native drawn to Providence College by the love and example of her uncle, Rev. Cornelius P. Forster, O.P., Dr. Donna T. McCaffrey '73G, '83 Ph.D., and '87G was a seminal figure in the history of the College — the same history she chronicled so fondly and scrupulously. Her 522-page doctoral dissertation, "The Origins and Early History of Providence College Through 1947," described in vivid detail the people and the events that aligned a century ago to realize the bold vision of the Right Rev. Matthew Harkins, D.D., bishop of Providence, to build a Catholic college in the diocese. Dr. McCaffrey had a significant impact on generations of Providence College students, both as a faculty member and as a residence director who helped integrate women into the student population in 1975. This brief version of her dissertation was published in 1992, on the occasion of the 75th anniversary of the founding of Providence College.
Dr. McCaffrey died in January 2016 at the age of 66. You can read more about her life and her impact in the Providence College Magazine.